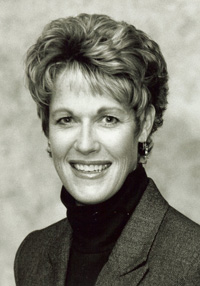 Laurie Wilson
The Career Direction Coach:
Laurie L. Wilson, former executive of a multi-billion-dollar corporation and business owner since 1998 is an experienced consultant, presenter, coach, corporate trainer and Certified Professional Values and Behavioral Analyst (CPVA / CPBA). She is directing her 25+ years of business and consulting experience to the area of helping students and individuals "Discover Their Best!" Laurie is an adjunct professor at the University of Cincinnati, a frequent collegiate guest lecturer, educational community volunteer and has found her true passion in helping young adults define their path for success! She is first "Dane and Skye's mom," and defines parenthood as her life's work.
"Self-discovery or self-knowledge is the basis for all personal growth and development. I really believe that "Ah-Ha" moments occur when we are able to look deeply into how we are "wired"…what makes us passionate about life…how our natural behaviors are best utilized in a career pursuit…how we look at life as opposed to how others may view it! It is said that if we keep doing what we have been doing, we will keep getting the results we have been getting. That seems like a very "obvious" statement, but, it is the reasoning behind why we feel "stuck" at various times in our lives. Sometimes it simply takes someone asking you the right questions for you to come up with those "Ah-Ha!" answers which allow you to move onward and upward. I simply hold up the mirror for you to see yourself clearly with some wonderful, solidly-validated tools and a deep compassion for others' self-discovery and success. We focus on what you want to "Be," by discovering HOW and WHY you behave the way you do! Discover Your Best!" -Laurie Lisk Wilson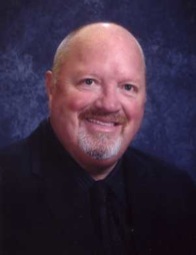 Michael Wilson
The Student Athlete Coach:
Michael Wilson is an 12-year veteran of middle school administration and serves as the Dean of Student and Family Services for Princeton Community Middle School in Cincinnati, OH. Prior to that, he was a mathematics educator at the high school level and a varsity basketball coach. Michael grew up in Lexington, KY where he was all-state in three sports, then went on to play baseball for the University of Kentucky. After college, he spent fifteen years in business and marketing before he felt called to follow his strengths back to college to gain his teaching , then masters in administration degrees.
His strong organizational skills, heart for youth, head for athletics and impeccable ethics and integrity are the foundation for the development of the Athlete Directional Division of GPS. Michael has researched and studied the most effective approaches to creating a winning athletic and academic biography along with knowing firsthand what college coaches are looking for when it comes to student-athletes. Michael has assisted students in making the transition from high school to college…helping them and their families develop realistic expectations, while, at the same time, guiding them to the schools that first deliver the academic program desired by the student and second, are an effective match for their athletic experience and expertise. Michael's background in business and marketing affords him the experience and ability to counsel on creating an effective marketing plan for the student-athlete…from resumes, to videos, to effective email and phone communications and he knows what is effective and what coaches don't take the time to see. He understands the requirements of the NCAA Clearinghouse and simply helps families create realistic expectations, then a plan of action to help reach that potential. There are no guarantees in getting selected to play your sport in college. It is an honor to achieve that standing in athletics and academics. Michael makes no impossible promises, he just shares his experience and what he knows about creating a plan that has potential to work. This approach was personally effective in Michael's own son receiving a scholarship to play Division I College Soccer. GPS is fortunate to have Michael on our team of professionals to assist families of young men and women who have the dream of playing sports in college.He pulls the best information from dozens of sources to bring understandable suggestions and approaches to the students he coaches.
The Standardized Test Coach: Gayle Denny
Gayle has been a United States Airforce Academy Admissions Officer for the last 22 years. She is also a PSAT, SAT and ACT Test Prep Tutor and Apex Learning Educational Consultant. She has a Ohio teaching license in Math. She has taught high school Math for five years at Munster High School in Indiana and Sycamore High School in Ohio. Gayle is a retired United States Air Force Reservist Major. She graduated with a Bachelors of Science from the United States Air Force Academy and with a Masters in Secondary Mathematics Education from Xavier University. Gayle has published a Graphing Calculator workbook for Statistics. She specializes in math, science, reading and/or verbal review and coaching. She offers SAT/PSAT and ACT preparation; one hour sessions that are designed to meet your students individual needs; overview test sessions. She also offers special sessions on operating a graphing calculator in order for your student to get the most out of math as a subject area and to encourage them to build their confidence, as well as, offensive and defensive test taking strategies.
The College Admissions Coach: Tammy Richardson
A native of Loveland, OH, Tammy has 15 years experience in the areas of college admissions and students in transition to college. She has worked on multiple sides of the process from a college admissions office, a university dean of students office, and a high school guidance office. Her experience is also well-rounded in that she has worked at a small, private college; a large, public university; and a private high school. Tammy received a Bachelors of Arts from Georgetown College with majors in English and history and a Masters of Arts from Eastern Kentucky University in Student Personnel Services in Higher Education. Tammy began her career in higher education as an admissions counselor at Georgetown College. She then switched gears and moved to the University of Kentucky and ultimately became Director of New Student and Parent Programs and Assistant Dean of Students. In this role she focused on programs aimed at helping students make a successful transition to college as well as programs for their parents. After eight years at UK, she returned to the Cincinnati area to be Associate Director of College Guidance at Cincinnati Hills Christian Academy High School. After three years of working closely with high school juniors and seniors and their families going through the college selection process, she left CHCA in 2009 to focus more time on her family.